Wouldn't it make you feel bad if you are being taken out of your community and raised up in an environment where you get to know nothing about your ancestors or where you belong to? That's kind of a worse feeling, right? This is what it feels when discussing, 'How do western systems and structures impact on aboriginal and Torres strait islander cultures?' If you are new to this topic or want to know about it in-depth, then this blog will serve you that purpose. Sit back and get ready to know what is happening in a place not far away from you, but deeds that are surely unknown to many of you!
What Is the Aboriginal Culture? An Insight into It
To begin the story, first, you need to know a brief of what aboriginal culture is, how it evolved, and other important information to lay a foundation for further knowledge.
Aboriginal Australians are the native people of Australia who have been residing in the country's Aboriginal and Torres Strait island areas ever since they originated. These people are considered to be existing therefrom over thousands of years, unknown to other people, but gradually they were discovered over time.
Tit-Bits:

If you are curious about what all are Aboriginal Islands, here you go:

GROOTE ISLAND
TASMANIA
KIWI ISLAND
HINCHINBROOK ISLAND
FRASER ISLAND

Tit-Bits:

If you want to know about the Torres Strait Islands, here are some divisions in them:

NORTHERN (BOIGU, DAUAN, SAIBAI)
EASTERN (DARNLEY, MURRAY, STEPHEN)
WESTERN (ST. PAULS, KUBIN, BADU)
CENTRAL (YORKE, WARRABER, YAM)
SOUTHERN (TI & INNER ISLANDS, NPA & MAINLAND AUSTALIA)
Now, aboriginal cultures are the traditions, rituals, and practices that were followed by those native people living from earlier times. These activities were recorded in mythologies and are followed even today in some places.
Australia's aboriginal cultures are considered the oldest traditions that aged around 40,000 to 60,000 years- approximately from the period of dream-time. Dreaming of the dream time is the time period when there was an existence of ancestral figures that had supernatural abilities- uncommon from Gods but who ruled over the land.
When looking back in time, many anthropologists have studied these aboriginal traditions' cultures and found out that they were far better than the later-developed practices. One of the main reasons the ancient Australians were popular for is their agricultural practices.
Many European researchers and explorers have claimed to observe advanced and intelligent farming and lifestyle practices that were being followed by the aboriginal creatures. At first, the travellers couldn't understand the approach being followed, but later they got to know what this was all about. Here is a brief story of the traditional agriculture and aquaculture practices that were followed by them.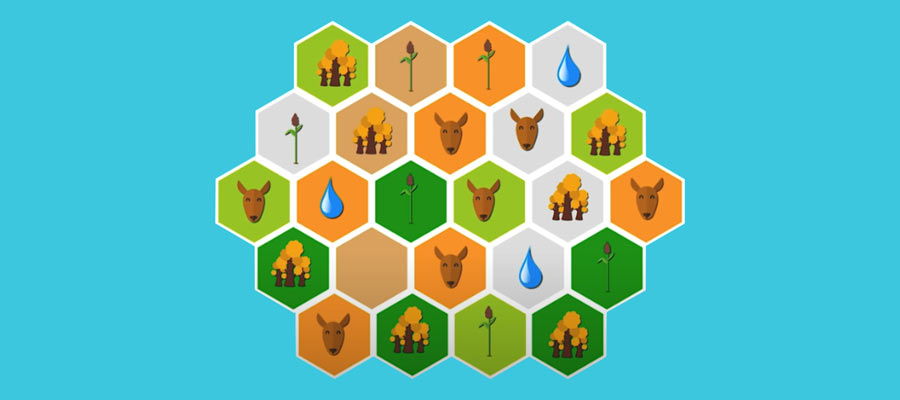 Aboriginal Agriculture
Aboriginal creatures cleared particular areas that had lands full of trees, burnt them, and planted tea in those ashes to improve the fertility of the soil. And they did this in particular regions to form regularity and, at the same time, made sure that the fire wasn't affecting the already harvesting crops but instead helped in their hunting. They made patterns of agricultural lands, fire spots, and hunting grounds so that the animals wouldn't go into the crops; the fire doesn't catch the crops, but at the same time, the fire abolished the forests, and the animals were locked in regions that were fit for hunting and crops were safe from both animals and fire.
Aboriginal Aquaculture
Like agriculture, Australia's ancestors made patterns with rocks in the flowing river at different places near the riverbed for catching fish. This was also an effective approach since it was a simple yet perfectly thought plan. This was found along the river at different places and surprisingly to suit all water levels without any trouble. There was evidence found of these fish trials that said they were about 10,000 years ago. In the below image, you can look at how thoughtful the fish traps were and how advanced they were at aquaculture.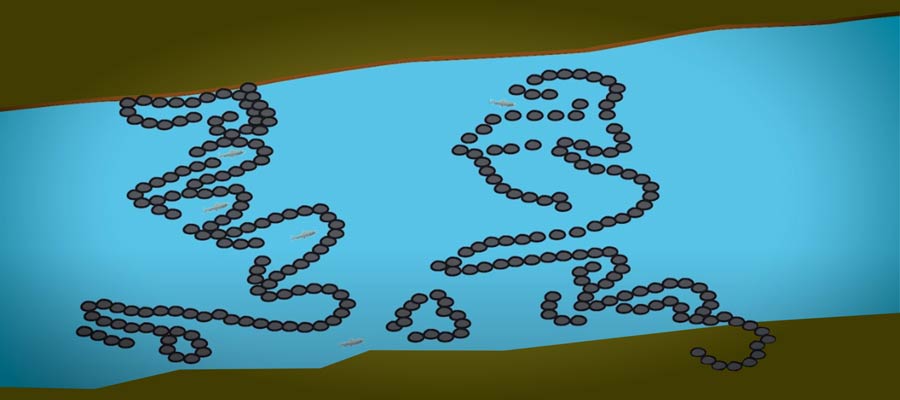 Now that you have an insight into the aboriginal culture let's take a look at the western culture that is impacting these aboriginals. This will help you understand the difference, similarities, and impact that we find Australia today in the way it is.
You May Also Read: CHCECE003 Provide Care for Children Assessment Answers
What Are Western Systems? A Brief into This Culture
If you are wondering, 'what are western systems?' then this section of the blog will be quite insightful for you. So, without wasting more time beating around the bushes, let's get started.
When Europeans started exploring overseas and land farther from their homeland, they discovered the Australian aboriginals- the country's indigenous people. Those travellers from the west had different opinions about these and considered them as living very poorly.
In comparison to aboriginals, the western system can be described as the way of living, standards, norms, policies, and other factors that are considered to be related to European countries. This can also be demonstrated as urbanization, colonial and modern way of living.
How Do Western Systems and Structures Impact On Aboriginal and Torres Strait Islander Cultures?
When Europeans started to notice that the way of living of the aboriginals is poor, they invaded the country. They tried to make the natives follow their policies and live according to the European lives. This step of the western systems had a great impact on the aboriginals. You can get a better idea of it from the below section.
The Europeans couldn't understand the way of living of the natives. Thus, many of them considered them rude and dangerous, while some had enough patience to live along and learn their methods. These people then observed how civilized they were in their lifestyle practices and how they did certain tasks. This was the reason ancient Australia is known for the aboriginal methods of land management- maintaining the fertility of the land, fulfilling the demand for food, and living a comfortable life.
But, at the same time, on observing that these aboriginals treated the land, not as an individual property, invaders recognized the no ownership and started imposing their laws, rules, regulations, and policies on the natives. There is evidence of practices that were followed to eradicate this tribe and clear all roots of their existence. Can't believe if this really happened? Have a look at the ways they tried to ensure this happened at any cost.
The population of this tribe was clearly monitored to ensure that the existence of this tribe was completely erased. The inter-marriages of different communities were promoted in case the girls are of the aboriginal tribe so that half-raced kids can then slowly end the inheritance 0f that tribe. Kids of those tribes were kidnapped and sent to missionaries or were adopted by white families who never told them about their ancestors. They were adopted, moved, counselled in a way they never look back at their tribe/inheritance.
Other than this, there is much more to it. Earlier, the population of aboriginals was in good numbers, but due to colonization, they were introduced to Australians who were infected with numerous diseases at that point in time like measles, flu, smallpox, and so on that infected aboriginals as well. Such acts have resulted in a rapid decrease in the population of aboriginals as smallpox alone killed around 50% of the total population of native people.
When the colonization was introduced, people from western countries started procuring the lands of aboriginals, and the varying lifestyles and other factors lead to frequent and brutal clashes between the communities that again were not in favour of the aboriginals as they were on the weaker side.
But with time, people started raising voices against this and stood up for their rights. There is still more to achieve through the first step that has already been taken. There are still so many girls who are getting married off to other tribes, children being kidnapped, and policies not favouring or at least supporting them. But, gradually, there are changes that are being made in favour of aboriginals to keep their inheritance still in space and acknowledgment their future generations.
Now, this might have cleared you about the impact on aboriginal culture because of the western culture. You might have now understood how these two are different from each other. But, in case you haven't yet, then the below section can come in handy for you.
Students Also Like to Read: CHCCOM005 Communicate And Work In Health Or Community Services Assessment Answers
How Does Aboriginal Culture Differ from Western Culture?
After going through what aboriginal and western systems are, and what is the impact of western systems on aboriginal traditions, it is time you wonder, 'How does aboriginal culture differ from western culture?' So, here are a few differentiating views about both systems that can help you distinguish and understand them better individually.
| | |
| --- | --- |
| Aboriginal | Western |
| This is a spiritually-driven community. | This is a scientifically-driven community. |
| They stay happily in what they have. | They want to get more through progression. |
| They provide authority to age, knowledge, and relationship with people. | They provide authority to people through roles and bureaucracy. |
| Everything is dependent on relationships and connectivity. | Everything is dependent on jobs and possessed materials. |
| They prioritize community over everything. | They prioritize individualism over everything. |
| They believe in achieving goals with patience. | They believe in achieving goals with aggression. |
| They practice family is the extended family. | They practice family as the nuclear families. |
| They believe aging is the source of wisdom. | They believe aging is decay and loss. |
These are some key points based on which we can differentiate between the aboriginal and western systems. The best part of this differentiation is that we can get a better insight into these systems and understand the pros and cons of the two. Now, since you got the answer to "How do western systems and structures impact on aboriginal and Torres strait islander cultures?" let's take a look at what to be done in case you are assigned to write an assignment on this- racial discrimination or the aboriginal and Torres Strait islands.
Increase Your Odds of Success
With Our
Scholastic academic documents
Pocket friendly prices
Assured reliability, authenticity & excellence
Who Can Write My Aboriginal & Torres Strait Islands Assignment?
If you are doing assignment writing on the Aboriginal & Torres Strait Islands, you might need experts' assistance. This is because the complexity of the subject and the in-depth research it requires may need you to perform at your best, and still you will be below the satisfactory results, thus leading to poor grades. Hence, seeking professional assistance for this topic is an apt choice to save time, grades, and reputation in front of the professor.
Now, you might be bothered about, "Who can write my Aboriginal & Torres Strait islands assignment?" If yes, then do not worry; Instant Assignment Help Australia experts are here to help you. We have a team of professional writers, experienced researchers, editors, proofreaders, and quality analysts- the best in their job to assist you. And the best part is, you can contact us at any hour, and we will be there to help you. So, without wasting much time, seek our assistance right away to avail amazing offers along with top-quality content.
You may also like to read:
FREE Features
Topic Creation

USD 3.87

Outline

USD 9.33

Unlimited Revisions

USD 20.67

Editing/Proofreading

USD 28

Formatting

USD 8

Bibliography

USD 7.33
Get All These Features of
USD 80.67FREE
Don't Miss Our Special Offers